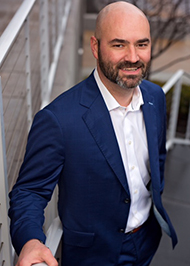 About Mark Witthaus

Senior Vice President, Branch Manager
Mark Witthaus joined B. Riley Wealth Management in 2012. Since 2002, he has assisted his clients by developing financial strategies to help them achieve their financial goals and aspirations. He creates portfolios of various investment products for taxable and tax deferred accounts including IRA accounts and retirement plans. Mark is also able to evaluate and recommend to his clients appropriate insurance solutions.
As a B. Riley Wealth Management financial advisor, Mark delivers comprehensive, fully customizable financial solutions by leveraging the capital markets services, sophisticated investment banking resources, award-winning proprietary equity research, and unique proprietary offerings available through our B. Riley Financial affiliates.
Contact Mark today to learn more about his services and how B. Riley Wealth Management can help you and your family reach your financial goals.